The Dressage Foundation (TDF) recently announced that the first recipients from its Military Grant Fund are Charity Weaver (OK) and Debra Cosby (GA). Both will receive $1,000 grants to continue their respective dressage educations.
TDF's Military Grant Fund was established in 2023 by Colonel David and Sue Bender of Beech Island, South Carolina. Through their generous gift, the Benders wish to recognize the contributions of military members and dependents to our country and sport.
Charity Weaver
Weaver is a member of the Oklahoma Dressage Society and the wife of an active-duty Air Force lieutenant colonel. She has been riding since the age of 8 and has been riding dressage for nearly 30 years.
Weaver noted that due to military moves, consistent riding and training have been difficult, but she is planning to use her grant funding to attend a clinic with Jeremy Steinberg.
"I am so humbled and grateful to receive TDF's Military Grant," she said. "I love to be an example that even with our nomadic lifestyle, it is possible for military service members and spouses to continue their equestrian journey! I could not be more excited for this incredible opportunity to ride with Jeremy Steinberg and increase my dressage knowledge and skills!"
Debra Cosby
Debra Cosby is a retired Army lieutenant colonel and a member of the Coastal Empire Dressage Association. A former event rider who realized dressage was her passion, she owns a green Belgian Warmblood and plans to use her grant funding for two intensive weekends of training with Cindy Thaxton.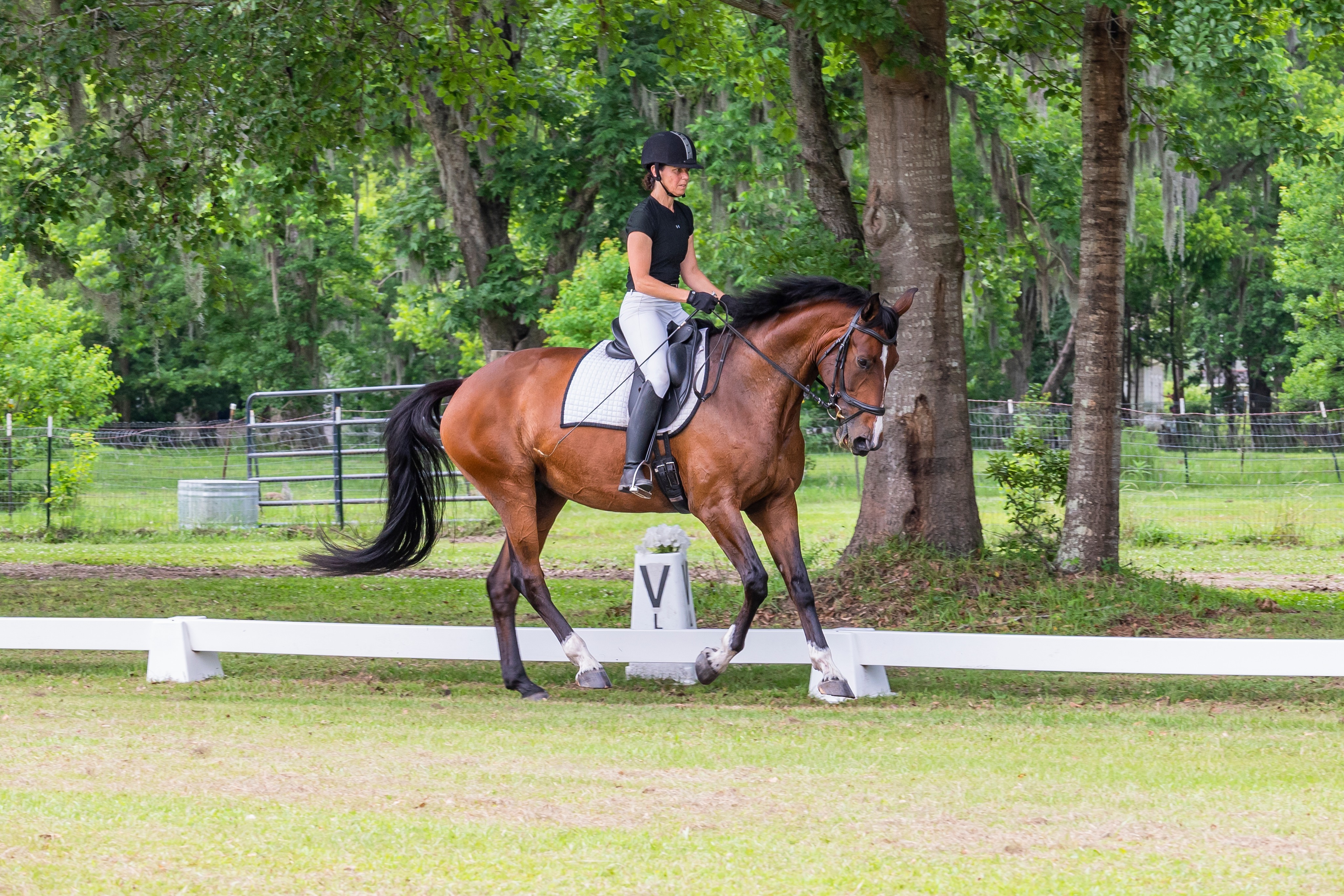 "I am honored and delighted to have been selected for this grant," Cosby said. "This opportunity will set in motion a new training program and allow Quintessence B and [me] to take our partnership to the next level."
TDF, which is based in Lincoln, Nebraska, welcomes donations to the Military Grant Fund. For more information, go to www.dressagefoundation.org or call Jenny Johnson, TDF's executive director, at (402) 434-8585.
The grant guidelines and application for the Military Grant Fund can also be found on the Dressage Foundation's website. The application deadline will be May 15th of each year. For more information, call the Dressage Foundation at (402) 434-8585 or email [email protected].
About the Dressage Foundation
The Dressage Foundation is a 501(c)(3), non-profit, tax-exempt, donor-driven organization that is dedicated to educating, supporting and advancing the sport of dressage. The organization solicits contributions, appropriately allocates the donations, and awards educational grants to dressage riders, judges, instructors, breeders, high-performance teams and non-profit equestrian organizations. For more information, visit www.dressagefoundation.org.